Limited to Limitless: Breaking Down Self-Made Barriers to Success with Lacy Warne
In my most recent episode of The Private Practice Pro Podcast, I sit down with licensed marriage and family therapist, Lacy Warne, to divulge our self-made barriers to success – from limiting beliefs to decision paralysis – and how we're breaking down those barriers in our private practices.
As an LMFT, Lacy empowers anxious millennials to transform imposter syndrome, perfectionism, and people-pleasing so they can feel confident in who they authentically are. Sounds a lot like what we have to do as entrepreneurs, right?
Bottomline… Being a therapist is a calling. That's why we're willing to show up, put ourselves out there, and break down our barriers to success and fulfillment. Trust me, that will become your most powerful asset in leveling up your private practice.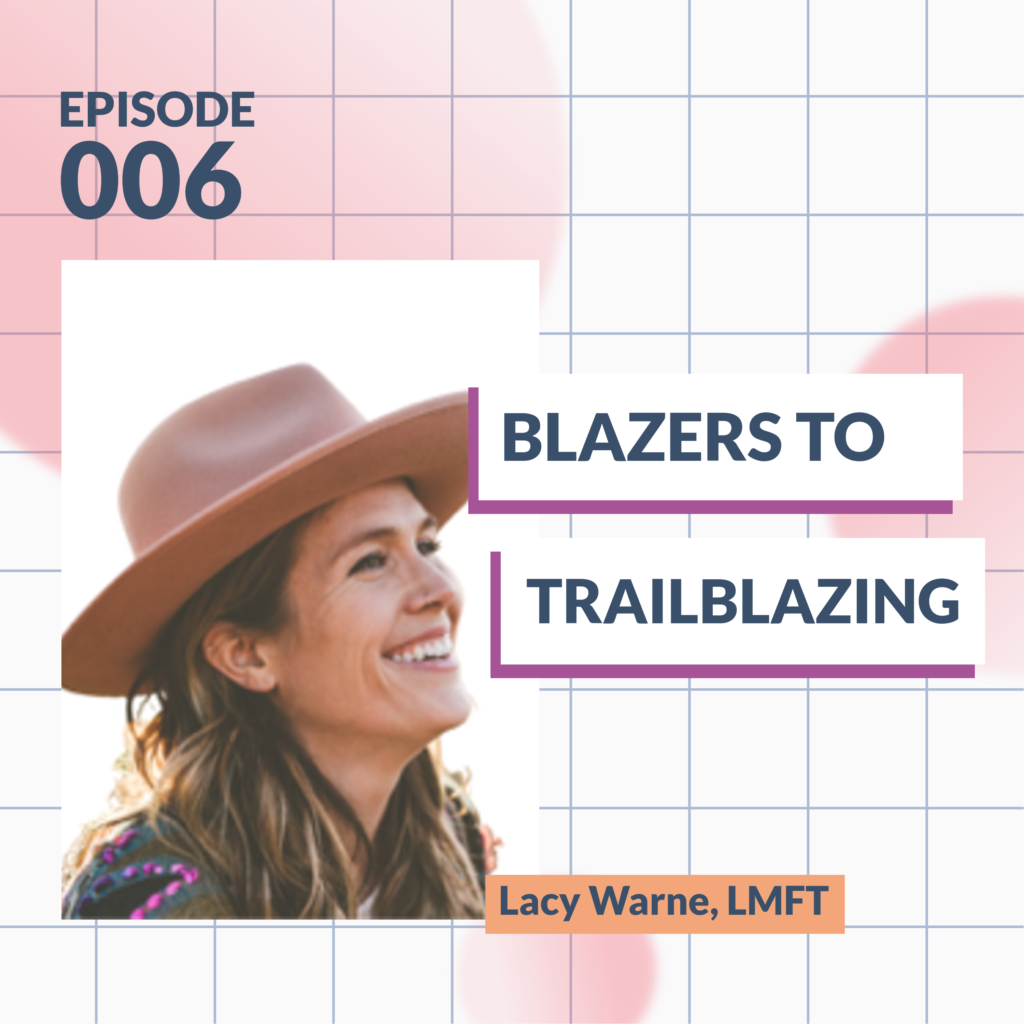 Click BELOW to get the push you need to start overcoming your limiting beliefs and make your private practice dreams come TRUE!