Getting Sh*t Done: The Rewards of Resourcefulness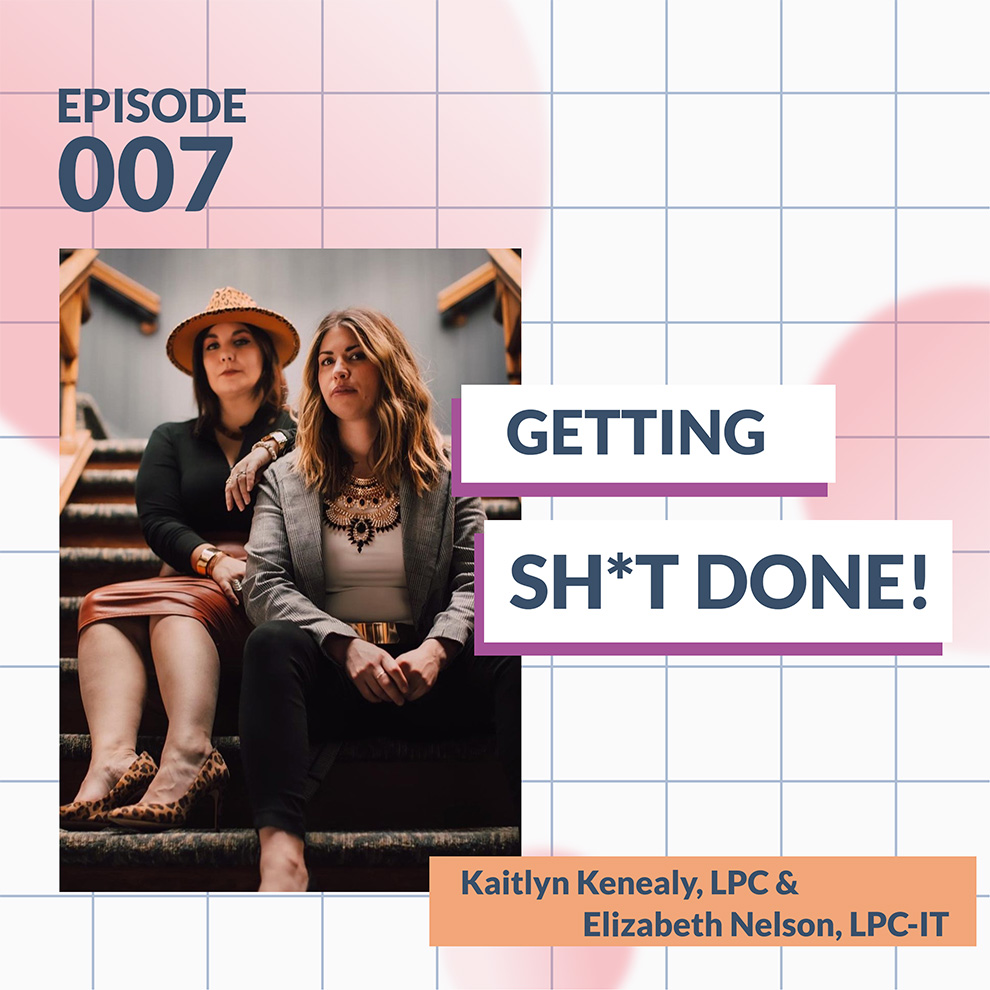 What if trying something new didn't have to be so intimidating? Would you start today? In this episode, Kelley talks with Kaitlyn Kenealy and Elizabeth Nelson about the power of diving in – to writing that book, to starting that business, to building that following – regardless of how unprepared or unqualified you think you are. The incredibly relatable content this episode presents is sure to leave listeners with a renewed confidence that says: "I might not know right now, but I will figure it out." 
In my most recent episode of The Private Practice Pro Podcast, I sit down with the hosts of Tea Time With the Psychos Podcast, the most fun supervisor/supervisee duo, Kaitlyn Kenealy, MA LPC and Elizabeth Nelson, LPC-IT. This week, we're talking about how to create a blueprint for your career as a therapist. We shine light on what it takes for therapists to develop a strong, mutually beneficial supervisor/supervisee relationship, then we dive into the challenges of writing your first book and how launching a podcast unexpectedly benefited their private practice.
These two are insanely fun and insightful, dropping nothing but gems of wisdom throughout the entire episode. If you want to become a publicity pro like Kaitlyn and Liz and watch your private practice grow, tune in and learn how!
Winner of numerous awards, including Top Psychotherapist 2023, Kaitlyn Kenealy is a Licensed Professional Counselor and holds degrees in History and Women's Studies, Gender and Women's Studies, and Counseling (Community and Mental Health). As a psychotherapist, she specializes in trauma and PTSD, domestic violence, sexual abuse, anxiety, depression, and self-esteem. Her podcast, Tea Time with the Psychos, aims to break the stigma surrounding mental illness. Kaitlyn has also written her first book titled, "Healing is Messy AF" which won the Canadian Book Club Award. You can follow Kaitlyn on Instagram at @kaitlynkenealy or email her at kenealycounseling@gmail.com. Check out Kaitlyn's book here: https://www.amazon.com/Healing-Messy-AF-Investing-Addressing/dp/B09WQ4SJ34
Elizabeth Nelson is a Licensed Professional Counselor In-Training and received her bachelor's degree from the University of Wisconsin Stevens Point and her Master's in Clinical Mental Health from Lakeland University. She recently served as the Executive Director of NAMI- Fond du lac and now is a full-time clinician at Kenealy Counseling. Elizabeth is also the co-host of the podcast Tea Time with the Psychos and provides mental health presentations and resources throughout the community. You can email Elizabeth at elizabethnelson.fdl@gmail.com.
You can follow Kaitlyn and Elizabeth's podcast on Instagram at @teatimewiththepsychos.