Featured in Pollen Magazine: Converting a First Phone Call into a First Session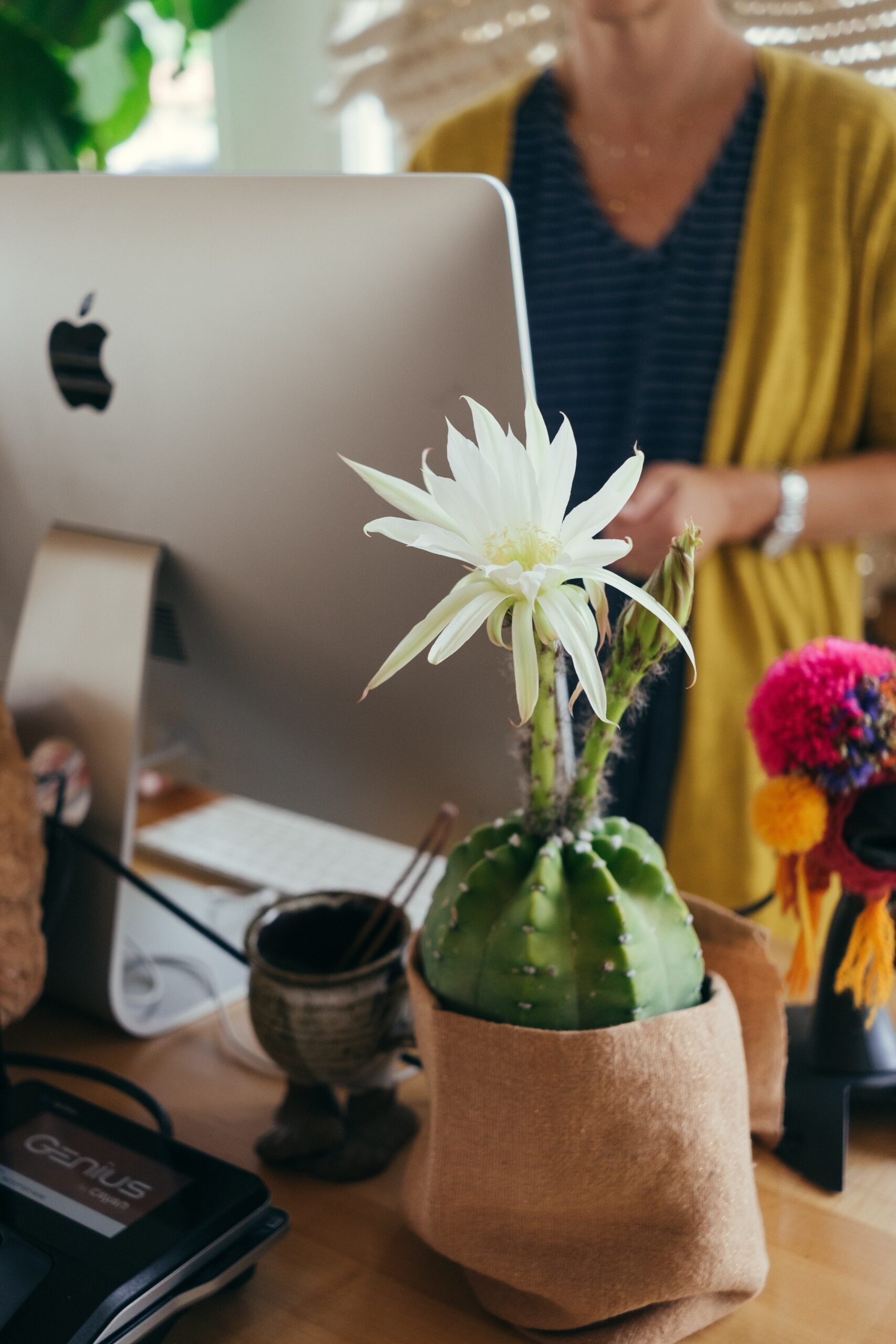 Learning to convert potential clients during an initial phone call is challenging. Click here to check out my recent article in Pollen Magazine for 6 Steps to Convert a First Phone Call to a First Session or read it below.
—-
One of the most challenging parts of private practice is connecting with potential clients during that initial phone call. Whether you're new to private practice or a seasoned clinician, the right words in that first call can be the difference between booking the session or losing a potential client.
But this first conversation between therapist and client doesn't actually have to be that scary. One misconception I've encountered in my work with therapists is that we need to adapt what we say every time we speak to a new client. And while genuinely connecting with each individual client's pain points is essential during that first call, consider using a basic script to reference in case you get stuck. Having notes prepared ahead of time can help you to hone your message and cover all the essential details while still remaining calm and present.
Therapy Phone Consultation Script to Use in Your Practice
No matter what niche you've chosen for your practice, here's a consultation call script that will help guide you on what to say to your clients during the initial call. As you work with this set of prepared dialogues, feel free to adjust it to suit your therapeutic style and personality. Everyone is different, but what follows should provide the necessary jumping-off point for that first consultation call.  
Step One: First Contact
Say a potential client calls and leaves you a voicemail. Respond to them a text or voice memo saying, "Hi_____, thanks for reaching out! Let's set up a time to chat over the phone and discuss whether I am a good fit for you (or your child, your family member, etc.). I have availability ____, _____, and _____. Would any of these times work for you to hop on a 20-minute call?"
Most phones will allow you to record a short memo (about a minute long) and then send it via a text message. I recommend using this option if you can rather than just sending a text, as I've found it's a warmer introduction to you and your practice. A voice memo allows potential clients to hear your voice, get a sense of your tone, and feel connected to you before the two of you ever meet. Also, if a client has reached out to multiple therapists trying to find the right fit, they likely will get a lot of texts or emails back. A voice memo is a simple way to set yourself apart.
Step Two: Connect
Once you've found a time that works for you and your client and you're on the call, you can say something like "Hi _______. I'm so glad we were able to find this time! You mentioned in your first message that you are looking for a therapist for ________. When I do these calls, I find it helpful if you tell me a bit more about what brings you to therapy and what you are hoping to get out of our work together. Then, I'll tell you a bit about my practice and answer any questions you have. If for some reason I'm not the right fit for what you're looking for, I'm happy to help you through the process of finding someone who is the perfect fit for you."
When we reassure clients that we care more about helping them find the right therapist than filling our practice, we convey the message that their mental health is our top priority. I've found that this approach often causes clients to feel so safe and respected that they end up choosing to work with you anyway. Giving clients a sense of agency in the process conveys respect for their freedom of choice, and prevents us from seeming desperate for clients.
Step Three: Listen
Pay close attention as the client tells you about what they're struggling with and looking for in a new therapist. Make sure to use reflection and active listening to let them know that you understand their pain points. I usually jot down some notes during this part of the conversation so I can refer to them later.
Step Four: Reflect
Reflect on what the client told you, and ask any clarifying questions you may have. Then you can say something along the lines of "Thanks for sharing that with me. Would you like me to tell you a bit about my practice and generally how I would approach some of the topics you've just told me?"
Tell them about how long you have been in practice and the types of clients you typically see, and then give them a summary of how you would work through their pain points. Keep this part short, so you don't overwhelm them. You can use language like "How I typically work with clients who are struggling with _____ is _______."
Step Five: Discuss Payment
This is also a good time to discuss your fees and your payment policies, as these are also factors clients have to consider when choosing their therapist. I suggest saying something simple like, "As you might have seen on my webpage, I bill ____ for a 50-minute session." After you say this, pause. The pause is the most important part. The pause allows clients to know you are confident in your fee and prevents you from jumping in to offer a sliding scale before it's necessary. On the other hand, this step still allows clients to bring up a sliding scale if that's what they need, and the two of you can make an informed decision together.
Step Six: Next Steps
There are two ways this step could go. If the client thinks you're a good fit and wants to schedule a first section, choose a time that works for both of you. Then let them know that you'll be sending them your paperwork and that they can fill out all your intake forms online before your first session.
If the client doesn't want to work with you or needs someone outside of your specialty area, you can refer them to other therapists in your network that you think would be good fits for them. Aside from being the clinically appropriate thing to do, referring clients out to other providers strengthens your relationships with them, and makes it more likely they'll refer to you in the future.
These first phone calls can be tricky. The most important thing you can do is ensure the client feels heard and understood. If you're feeling nervous, remind yourself that learning to navigate the initial phone call requires practice and that you'll find the rhythm that works best for you. With time, you'll get better at bringing right-fit clients into your practice.
—-
This Post is Sponsored By Super Bill
Interested in making it easier for your clients to use their out-of network-benefits for therapy? SuperBill is a service that can help your clients get reimbursed without having to jump through hoops. Getting started is simple – clients complete a quick, HIPAA-compliant sign-up process, and you send their superbills directly to SuperBill so that they can file claims with your clients' insurance companies. No more spending hours on the phone wrangling with insurance companies for reimbursement. SuperBill eliminates that hassle, and clients just pay a low monthly fee for the service.
Get one month free by using the code: PRIVATEPRACTICEPRO
This article was written by Kelley Stevens, LMFT. Kelley is a private practice business coach for therapists. Kelley specializes in helping therapists launch a cash-pay private practice from the ground up.