3 Tips to Find Your Niche: A Must for Success in Private Practice!
In graduate school and our early training, we therapists are often encouraged not to niche down, but to be generalists. We learn about many different types of modalities, we work with all segments of the population, and we experiment with various treatment strategies as we begin our mental health journeys.
It can be a wonderful thing when you are early in your career to start with a broad base of knowledge and experiences. When the entire field is new to you, spending time learning about and practicing among the spectrum of possibilities helps you get a sense of the options available to you as you mature in your career.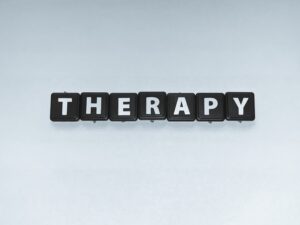 However, once you've decided to leap into private practice and you find yourself working to market yourself and your practice, it's essential to winnow that wide field down into a specific niche for yourself.
In the long run, a generalist in private practice will struggle to find and connect with the right clients and (maybe even more importantly) to find and connect with the strongest referral sources. If you define yourself as a therapist who sees anyone and everyone, a referral source will worry that you'll keep everyone in your own practice and never refer back to them! Why would they offer you, clients, if they believe you'll never offer similar support to their business?
If you've never stopped to think about defining your niche, it might seem a little intimidating at first. I mean really, who wants to limit the clients they have the opportunity to work with, especially when you're just starting out in your own practice? Shouldn't you keep your options open and your marketing broad so that you can fill up your practice?
But I'm here to tell you that defining your niche will actually help you fill your practice, not hinder you at all. And not only that, but defining your niche will help you fill your practice with the clients that you can best support. That's a win for your business, and a win for the clients you see.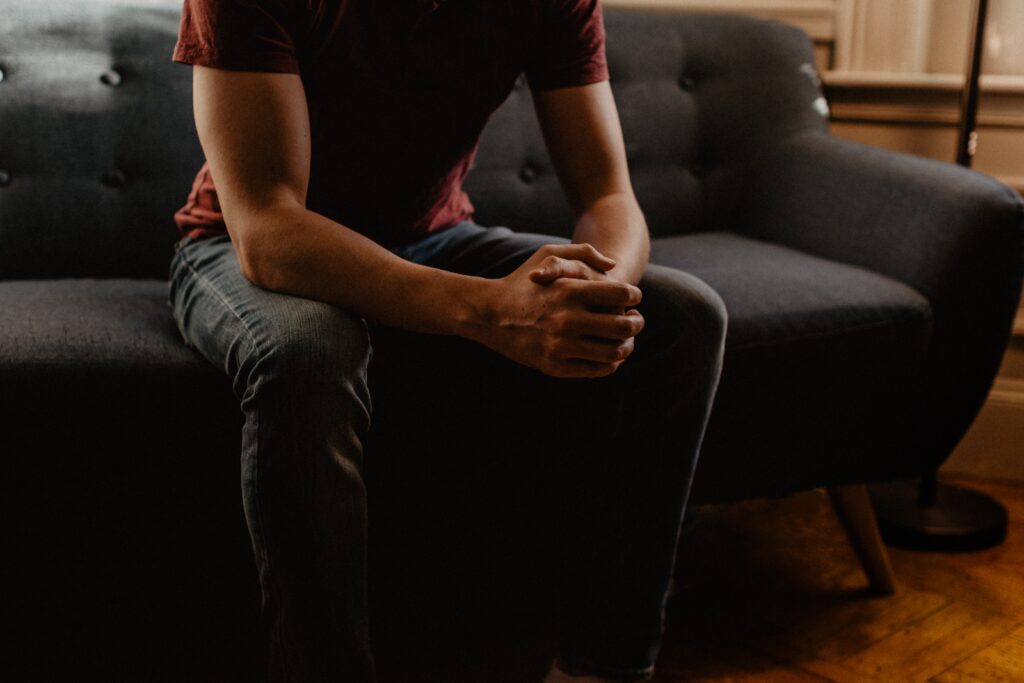 Read on for my top three tips for defining your niche. Find yourself needing a bit more support as you work through this process? Check out my Niche Workbook here!
1. Your passion is you niche!
A good therapy niche begins with a passion for working with a certain population or issue. Think about when you're "in the zone" in a session, feeling excited and like you're doing your best work. Who is the client sitting across from you? Are they in a specific phase of life? What issues are they dealing with? What are their limiting beliefs? What is their version of success?
Focusing your practice on clients and challenges where you find yourself at your best makes it possible for you to speak with more passion about the work that you do, both to prospective clients and to prospective referral sources. Not only this, but it will also help you combat burnout.
Working with clients who you don't connect well with, whose presenting problems you don't feel well-equipped to handle, isn't good for the clients and isn't good for you and your business. Each client deserves to find a therapist who is a great fit for them and their issues, and working with you may not be in their best interests.
And you as a therapist in private practice deserve to feel optimistic and excited when heading into your workday. Continually feeling strained or struggling with the clients and issues you work with daily is a surefire way to burn yourself out quickly. You're building this business for the long haul, so start the way you mean to continue – by filling your practice with clients for whom you can provide the best support, and by working with whom you feel fulfilled and inspired.
2. Defining your ideal client IS defining your niche
The questions above are a good jumping-off point, but in order to really home in on your niche, you'll need to paint a full picture for yourself of your ideal client. Get as specific as you can about their demographic information, their struggles, their life before they came to therapy, their goals, etc. This will not only allow you to articulate your niche more clearly, but it will help you as you develop your online and offline marketing materials.
The best marketing will speak directly to your ideal client. But if you don't know who your ideal client is first, you won't be able to reach them!
My Niche Workbook walks you through all the questions to ask yourself as you think through this vital piece of the niche puzzle.
3. Don't think like a therapist, your niche should be plain language
Remember: your prospective clients are likely not therapists themselves (unless your niche is working with other therapists!). Though it's easy to get caught up in the language of therapy when thinking through your goals for your practice, that language can sometimes be a challenge for non-therapists to understand.
You want your ideal client to grasp whether you're the best fit for them easily, and the best way to do that is to speak and/or write out your niche clearly and concisely, without reference to modalities or strategies that are too "inside baseball."
If you can't explain your niche in 2-3 short and clear sentences, in a way that a stranger on the street would immediately understand, you're not quite done with this process! Keep at it until your friend's dog walker's cousin would quickly say, "Ah, I have a friend who would think this therapist is a great fit for her!"
Narrowing your focus can feel a bit challenging at first, but by doing so, you'll be setting yourself and your practice up for even more success. If you need a little more support as you work through this process, pick up my Niche Workbook here!