Retreat Hosting 101: Expand Your Business Through Unforgettable Experiences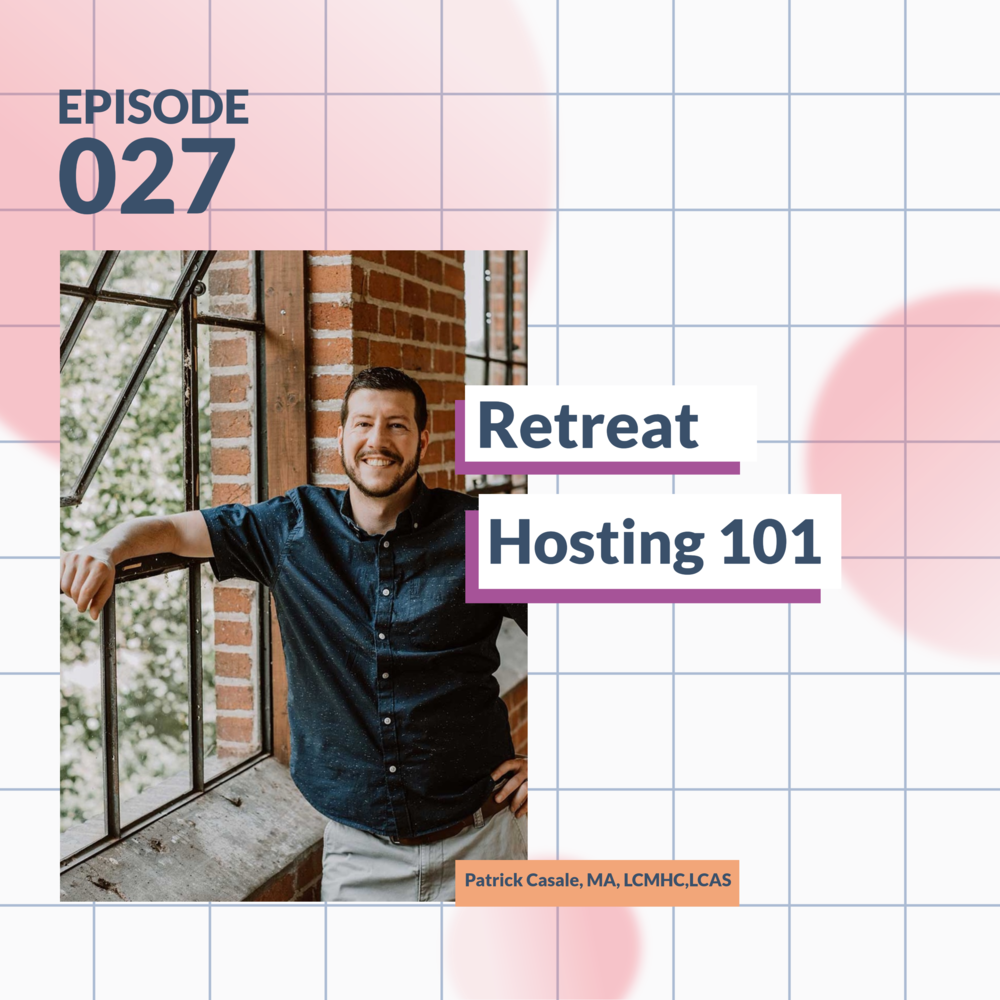 If you've ever considered hosting your own retreats, this episode is a must! Host Kelley Stevens sits down with Patrick Casale, founder of All Things Private Practice, to uncover insights into running a successful retreat-based business. Patrick, an expert in serving neurodivergent LGBTQA and BIPOC communities, shares tips for profitable and memorable retreats. Learn about common mistakes to avoid, including the importance of social media presence, niche understanding, and unique value. With his expert guidance, you'll gain the confidence to dive into the world of retreat hosting, ensuring that your next one is a resounding success. And if you are still uneasy about stepping out of your comfort zone by the end of this episode, heed Patrick's advice to "doubt yourself and do it anyway."
In this episode of The Private Practice Pro Podcast, we take you on a journey into the world of retreat-based businesses. As the founder of All Things Private Practice and a group practice owner specializing in serving neurodivergent LGBTQA and BIPOC communities, Patrick Casale shares his insights and experiences on hosting entrepreneurial retreats and making them a profitable venture.
Patrick discusses how he got started with hosting retreats and offers a behind-the-scenes look at his current process for running successful events. He also delves into the critical topic of ensuring profitability and income while running a retreat-based business. If you've ever considered hosting your own retreats, this is a must-listen episode to uncover strategies and tactics to make them valuable, enjoyable, and successful!
Throughout the episode, Patrick provides insights into common mistakes therapists make when organizing retreats and offers practical suggestions to avoid these pitfalls. Learn why having a solid audience, especially on social media, is crucial for marketing success, why relying solely on your speakers' reputation can be risky, and why knowing your niche and unique value is essential for creating memorable retreat experiences.
We wrap up our discussion by sharing where you can find Patrick's upcoming retreats, ensuring you don't miss out on the opportunity to join one of these transformative experiences and learn from one of the best in the field. Tune in to this episode of The Private Practice Pro Podcast to gain expert advice on leveling up your business and making your first (or next) retreat a resounding success!
Patrick Casale is not only a licensed Mental Health & Addiction Therapist and a group practice owner but also a Private Practice Coach & Strategist for therapists. With experience in both the clinical mental health world and the business world, he has helped hundreds of therapists around the United States leave their agencies behind and create their ideal private practices.
Website: www.allthingspractice.com
Instagram: @allthingsprivatepractice
Email: patrick@casalecoaching.com