Beyond One to One: Expanding Your Practice Through Online Services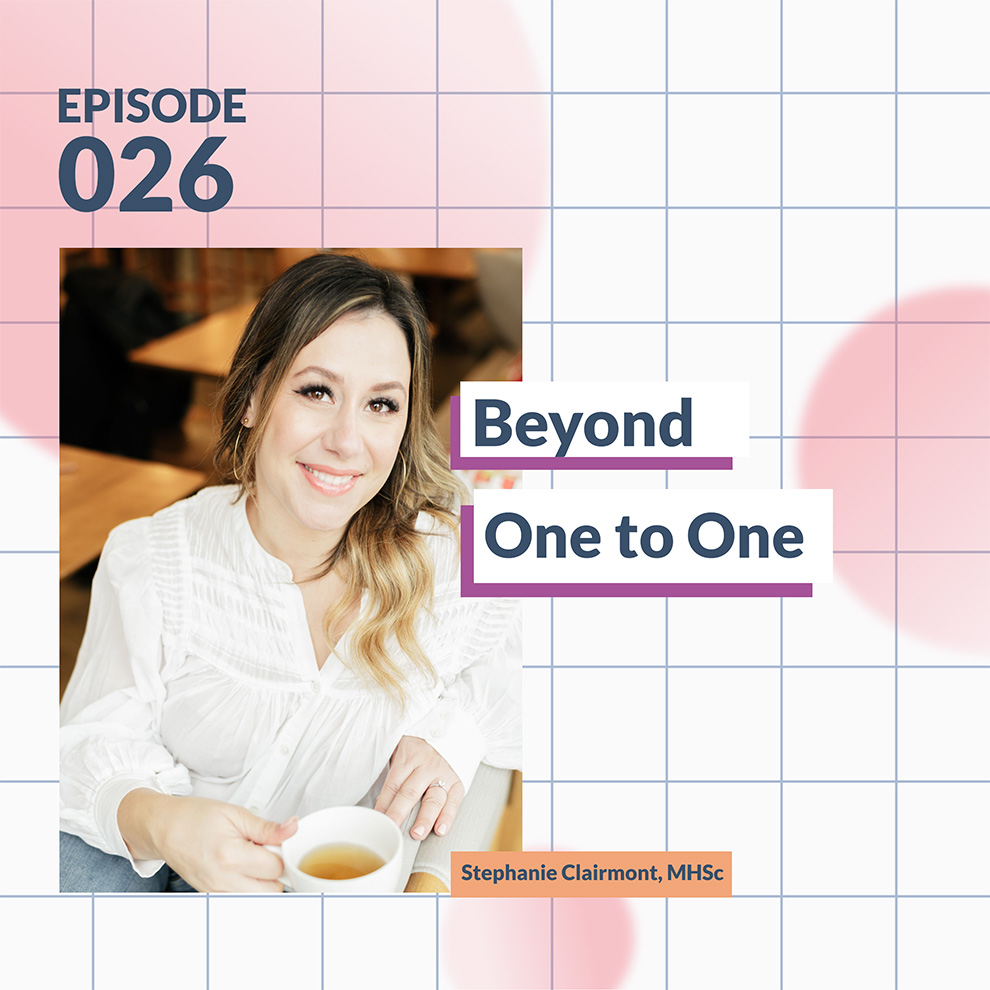 Dreaming about moving beyond one to one therapy? Join Kelley and guest Stephanie Clairmont MHSc (The Leveraged Practice), as they discuss the process of expanding your brand and making the jump into the e-learning world. Stephanie shares her personal experience and earned expertise to get you dreaming and planning for the next steps in your journey.
Are you considering taking the leap into the world of online therapy services and programs? Tune in to our latest podcast episode. You will learn the intricacies of online therapy services and programs, how to get started and why you're going to love it. In this episode, we dive deep into the early days of online work and explore how therapists can build their online programs from their existing private practice or from scratch.
Stephanie Clairmont, an expert in the field, joins us to share invaluable insights and advice on navigating the complexities of developing an online presence. Discover the four proven delivery models and three different therapy offerings that can help you access a wider range of clients and meet their needs effectively.
Learn when the best time in your career is to start launching online programs, and find out how to connect and share content related to your offerings. Explore the benefits of online therapy for both you and your clients, such as cutting your work time in half, increasing your income, and making a lasting impact. Don't miss out on this transformative journey in the digital age – start your online therapy adventure today!
Stephanie Clairmont is a retired registered dietitian, entrepreneur, and mom of three young kids. She is the founder and lead facilitator at The Leveraged Practice, where she supports other health practitioners in developing an online program for their practice. Supporting hundreds of colleagues with her webinars and online programs, Stephanie combines her unique experience with research and best practices to change how health education is provided worldwide.
Website: www.theleveragedpractice.com
Instagram: @TheLeveragedPractice