Hustle and Heart: The Path to Achieving Your Entrepreneurial and Life Goals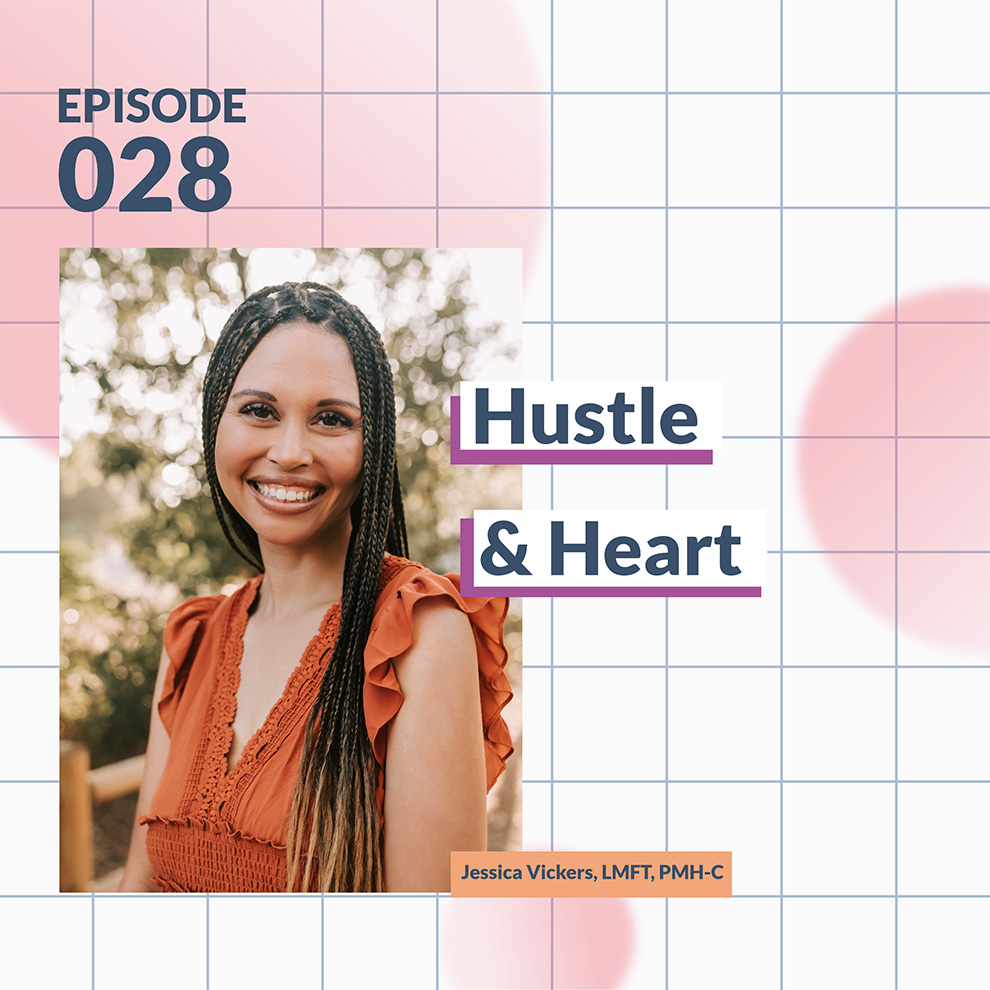 Thinking about the pros and cons of going fully virtual? In this episode Kelley sits down with Jessica Vickers, a perinatal health specialist with a fully virtual private practice, serving clients across California. Jessica discusses her journey from starting in therapy to being a mom and therapist. She shares her insights and experience on working in group practices, virtual therapy benefits, being a woman of color in the field, and managing clients during motherhood. This episode offers valuable advice for therapists at all stages of their careers.
Join us on this enlightening episode as we sit down with Jessica Vickers, a perinatal health specialist with a thriving virtual private practice spanning across California. Jessica's journey from her early days in therapy to balancing motherhood and her practice is filled with insights for therapists at every career stage.
In this podcast, we delve into the benefits of virtual therapy for both therapists and clients, group practice dynamics, and how she managed clients during pregnancy and motherhood. She takes you through her beginnings in the field to her experience as a woman of color in therapy. Jessica also shares tips on securing additional income sources when starting out and discusses her successful engagement with Employee Assistance Programs to expand her client base.
Whether you're considering starting your own therapy practice or looking for fresh perspectives on your therapy career, this episode offers a wealth of wisdom and practical advice to empower you on your journey to success.
Jessica Vickers is a licensed marriage & family therapist, and certified perinatal mental health counselor, living in Orange County, CA. Her practice is virtual, and focuses on the perinatal population, especially women of color, who are navigating the major life adjustments this phase brings. As a mother herself, you can find Jessica spending time (usually outdoors) with her children, maintaining the work/life balance.
Website: www.jessicavickersmft.com
Instagram: @jessicavickersmft
Email: jessicavickersmft@gmail.com