Effective Networking: Using your Passions to Build Your Dream Private Practice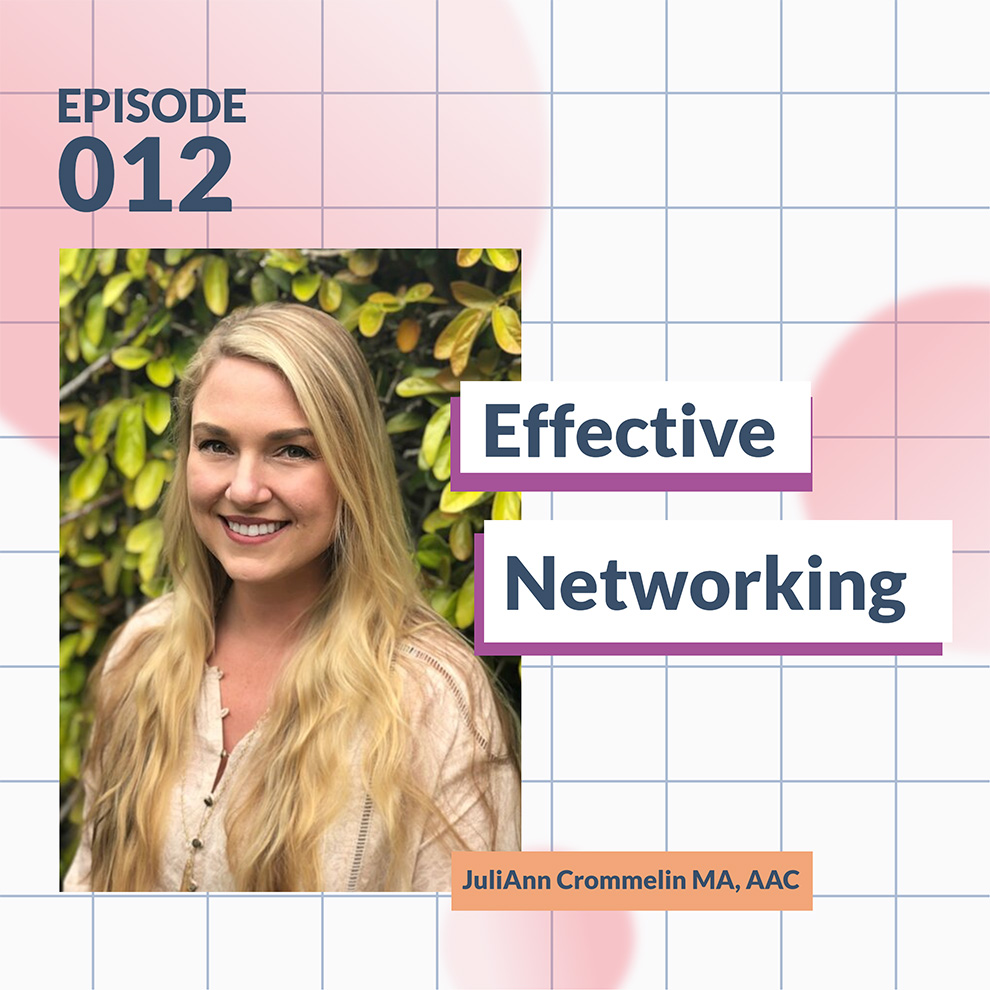 When it comes to building a private practice, let's be real… we can't do it alone. You need friends, mentors, and other therapists to have your back and push you to do the uncomfortable (but necessary) things. Today's guest has essentially been Kelley's right-hand woman through her entire entrepreneurial journey. Tune in to this episode as we welcome JuliAnn Crommelin MA, AAC, an executive functioning and ADHD coach. JuliAnn joins Kelley to help her reflect on how she started her private practice, as well as Private Practice Pro, and the most effective tips and strategies they've learned for networking, marketing, referrals, and more.
In my most recent episode of The Private Practice Pro Podcast, I invited a very special guest, JuliAnn Crommelin MA, AAC, to help me tell the story of how I built my private practice and why I created Private Practice Pro. Starting and growing a private practice might be the most challenging mission you'll ever accomplish in your career, so it's important to have friends, mentors, and other therapists around you to support you through it. I couldn't have built my private practice without JuliAnn's support, encouragement, and advice. So, I wanted to bring her on to reflect on it all (and to share her best advice along the way). The hurdles I've jumped over, the fears I've faced, and the rewards I've received – we're diving deep!
By the end of this episode, we think you'll be ready to face your fears and break down your personal barriers to starting a private practice.
Let's not forget: The beauty of private practice is that you get to decide your schedule, prioritize your values, and create the dream career you've always wanted. It just takes a bit of learning, getting out of your comfort zone, and believing in yourself. Remember, fear is not fact.
JuliAnn Crommelin is an executive functioning and ADHD coach in Los Angeles, California and has worked in the mental health industry since 2006. JuliAnn is certified Drug and Alcohol Counselor, certified ADHD coach, has a master's degree in clinical psychology and is currently working toward her doctorate in psychology
Website: www.julianncrommelin.com
Email: crommelin.juliann@gmail.com