Prelicensure Chronicles: Insights and Inspiration from a Therapist in the Trenches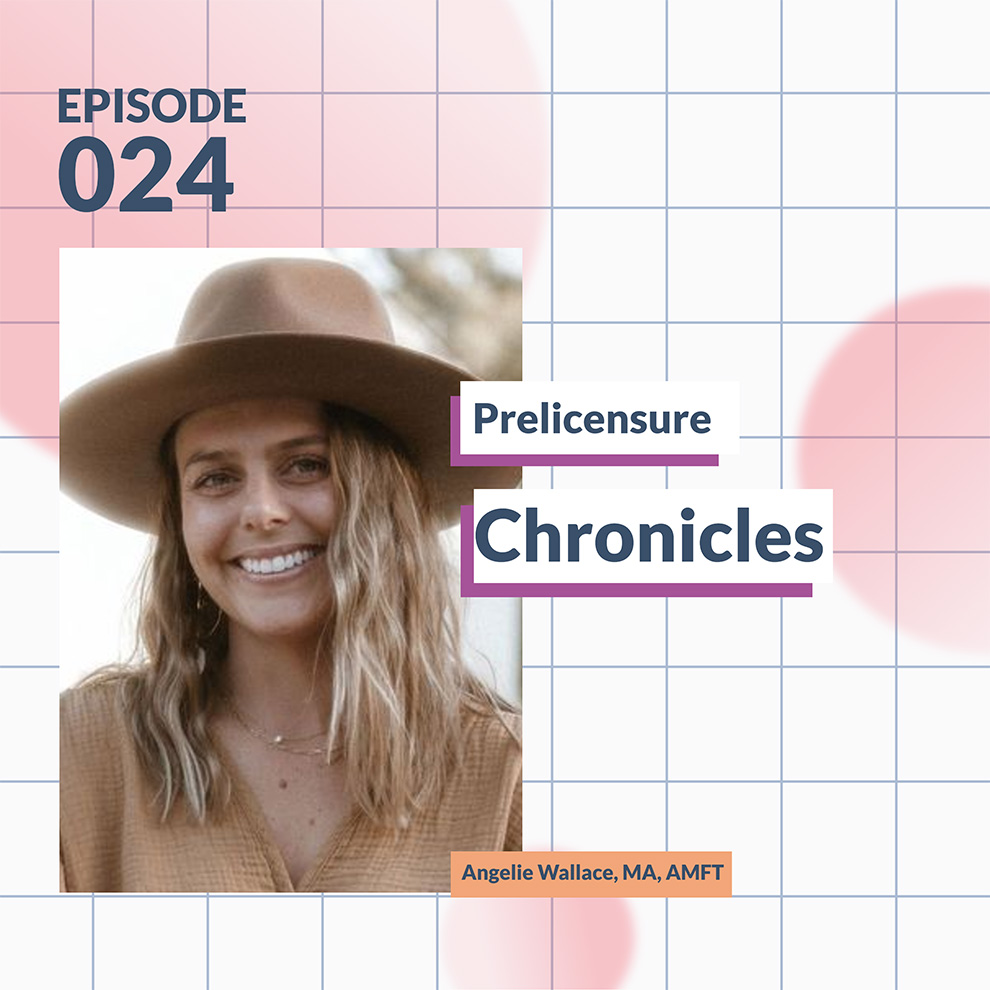 Does the world of prelicensure have you feeling overwhelmed? In this episode, host Kelley Stevens sits down with therapist Angelie Wallace to discuss the challenges and triumphs of prelicensure. Discover valuable insights on managing your schedule and setting boundaries, the power of networking to advance your career, and navigating the financial obstacles of prelicensure. Angelie's story will inspire you to embrace vulnerability and manage impostor syndrome, preparing you for the next steps of your journey as a successful therapist.
Are you an aspiring therapist feeling overwhelmed by the prelicensure phase? Listen up!
In the latest episode of The Private Practice Pro Podcast, I sat down with my good friend Angelie Wallace to discuss the triumphs and challenges she has faced during her own prelicensure journey. Angelie understands the struggle of balancing responsibilities and maintaining healthy boundaries during this often-challenging time. But she gives us a peek into her own strategies and practical tips for managing her schedule effectively, ensuring self-care remains a priority.
Networking can be a game-changer for your career, and Angelie's story proves it. Not only will you be inspired by her experiences, but you'll learn how you can leverage professional connections to find a private practice associateship that aligns with your goals. Angelie also opens up about how she has managed the financial difficulties of prelicensure – something vitally important to address but not often discussed.
If you're looking for empowering tips and heartfelt advice on navigating the world of prelicensure, this episode is for you! Whether you are in the midst of prelicensure or preparing to embark on your journey, Angelie's story will inspire you to move forward with confidence and determination.
Angelie Wallace is an Associate Marriage and Family Therapist, fire wife, and soon-to-be mama. She earned her Masters in Clinical Psychology from Antioch University in Santa Barbara, CA which is where she currently works in private practice under the supervision of Cara Behan, LMFT. Angelie has a deep passion for holistic wellness and the outdoors which informs her work with clients. She loves supporting individuals and couples in times of transition, specializing in Perinatal Mental Health.
Website: www.angeliewallace.com
Instagram: @holdingspaceforhumans
Email: angelie@angeliewallace.com