Dare to Dream: Navigating Uncharted Territory to Find Your Calling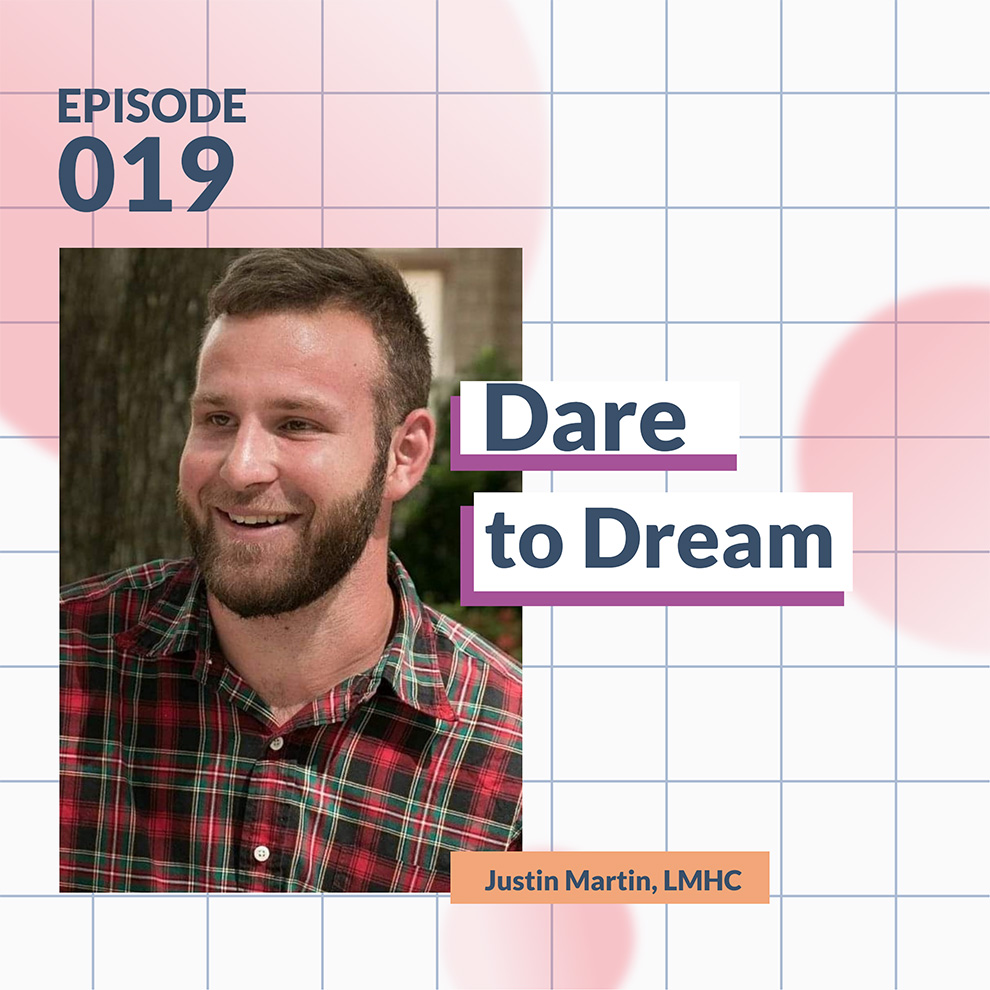 Calling all aspiring therapists and seasoned practitioners alike! Don't miss this inspiring episode where host Kelley Stevens uncovers the serendipitous private practice journey of Internal Family Systems therapist, Justin Martin. Justin hadn't always planned on becoming a therapist. In fact, he obtained his undergraduate degree in business. However, after a series of personal life events ignited a passion for mental health, he switched gears. Get the full scoop on his path to success, complete with candid accounts of his decisions and mindset along the way. Justin's story is a powerful reminder that there is no one "right" way to build a thriving career in private practice.
Can I let you in on a little secret? The approach to becoming a therapist is not one-size-fits-all.
Join me in this latest episode of The Private Practice Pro as we delve into the inspiring journey of Justin Martin, a trauma therapist who works with couples and individuals using Internal Family Systems (IFS) Therapy. As someone who first completed business school, Justin had not always planned to become a therapist; and his story reminds us that success can come from unexpected twists and turns.
With refreshing honesty, Justin shares the pivotal moments that ignited his passion for mental health, leading him on an unconventional path to private practice. From working in hospital settings and eating disorder recovery centers to finding his calling by starting his own private practice, you'll see how his courage and passion guided him every step of the way. Justin also shares valuable tips on reassessing your marketing strategy, organically expanding your network, and striking a balance between connection and structure as a therapist.
Don't miss this opportunity to gain insights from Justin's transformative journey. His anecdotes and candid revelations serve as a poignant reminder that limitless possibilities await those who dare to dream and persevere.
Justin Martin is a trauma therapist that works with couples and individuals using Internal Family Systems Therapy. He enjoys. writing poetry, playing sports, going to the gym and reading a good book. "I try not to take myself too seriously and love the playfulness life has to offer me."
Website: www.partsofmetherapy.com
Instagram: @partsofmetherapy
Email: justinmartin@partsofmetherapy.com